Update shipping address
How to access these settings?
Go to Customer Portal and scroll down to "Shipping Details" section.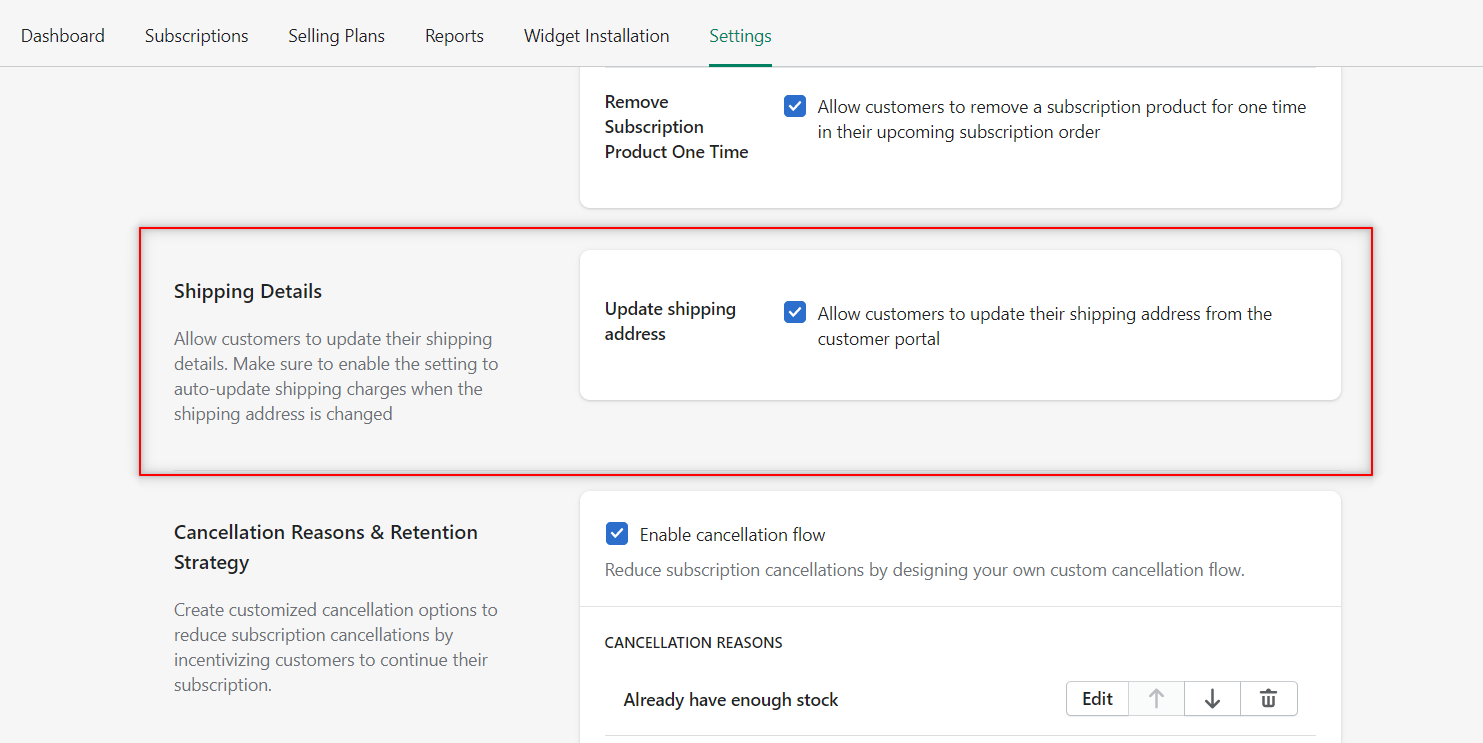 How does it work at the customer end?
Once the setting is enabled, customers will be able to see the "edit" button in the shipping details section. On clicking, it will open up the popup with the current shipping address which can be edited by the customer.
If you have any questions or suggestions, please reach out to us at support@loopwork.co
Thank you
Loop Subscriptions Team