Reschedule an upcoming order
Overview
For a seamless subscription experience at the customer end, it is essential to enable customers to be able to change the upcoming order schedule as per their needs.

While skipping the upcoming payment allows customers to delay the upcoming order to the next billing date, rescheduling allows customers to both prepone and postpone the next order thus giving more flexibility at the customer end.
How to access these settings?

"Reschedule Payment" functionality can be found under
Customer Portal > Subscription Details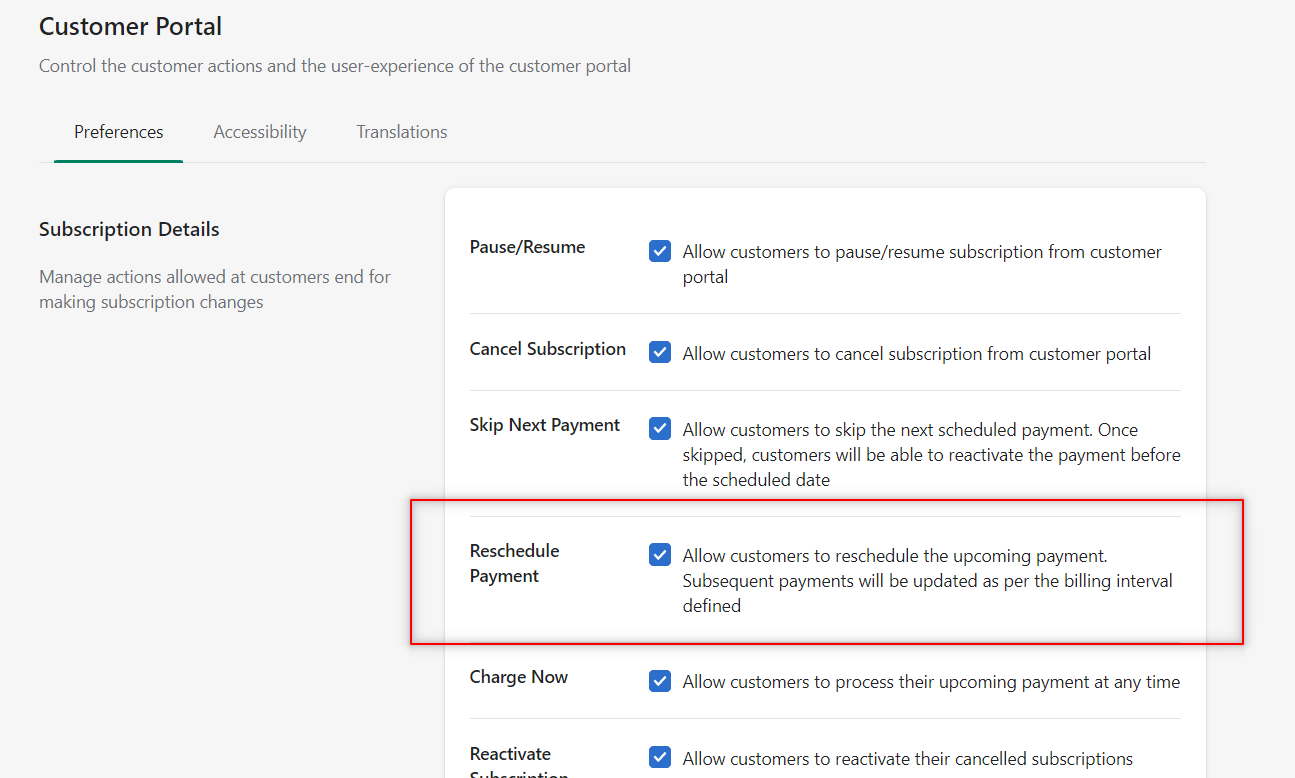 How does rescheduling work at the customer end?
Once the setting is enabled, customers will be able to see the "Reschedule" button in the next order section.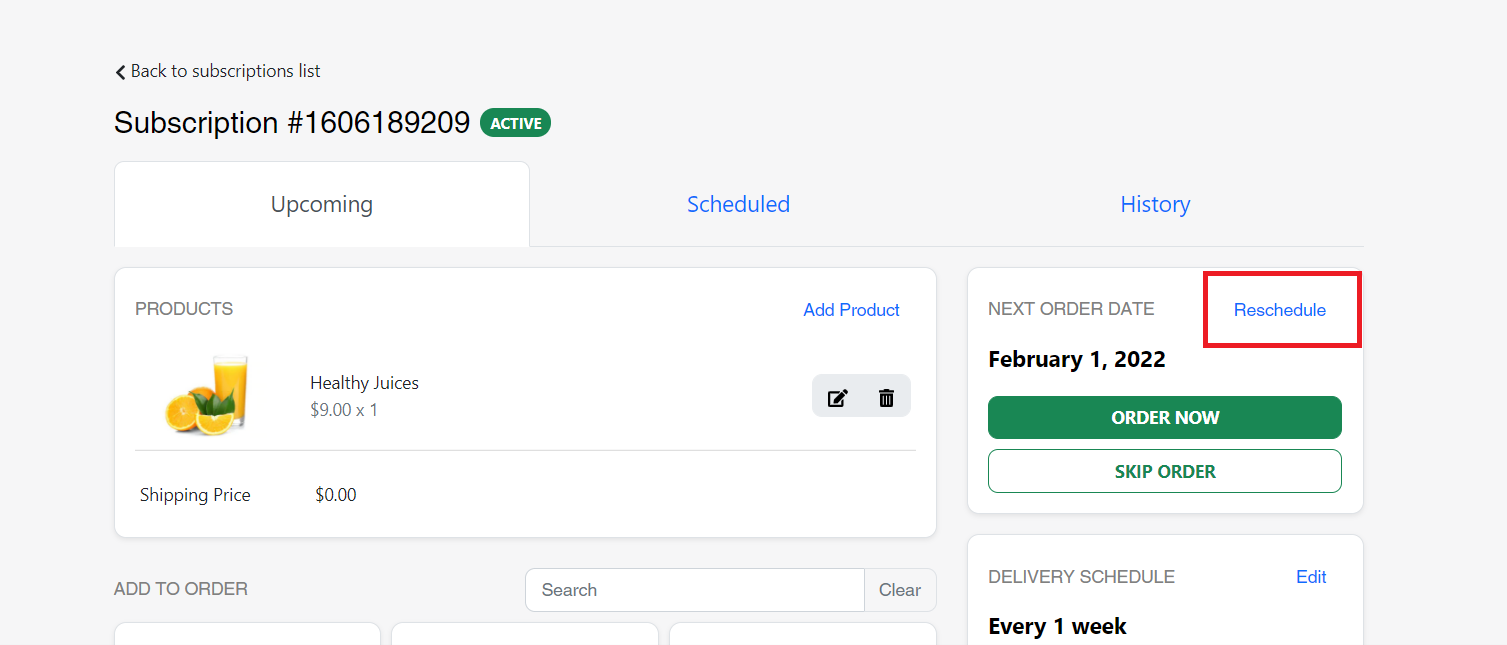 When a customer clicks on the " Reschedule" button, it opens up the calendar component allowing customers to select the date of order.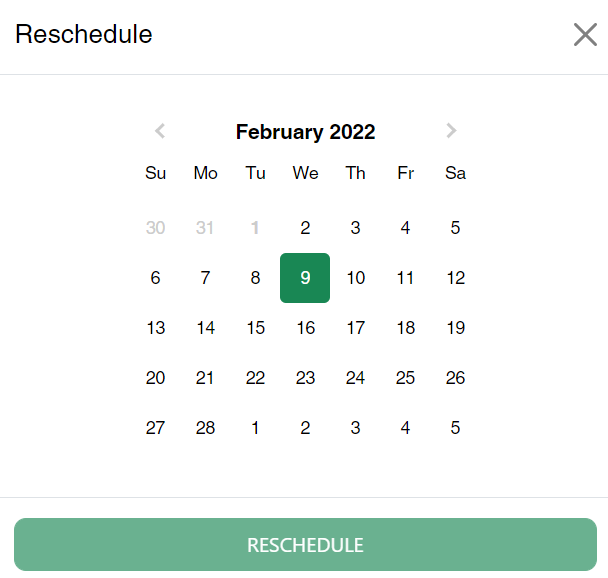 Customers can reschedule the order to any date in the next 180 days. The subsequent orders will be auto-shifted as per the billing schedule configured in the subscription.
If you have any questions or suggestions, please reach out to us at support@loopwork.co
Thank you
Loop Subscriptions Team