Charge upcoming order
Overview
"Charge now" or "Order now" functionality allows customers to prepone their upcoming shipment in case of immediate requirements. The order is billed immediately and the next orders are rescheduled as per the billing interval of the subscription.
How to access these settings?
These settings can be accessed under Customer Portal > Subscription Details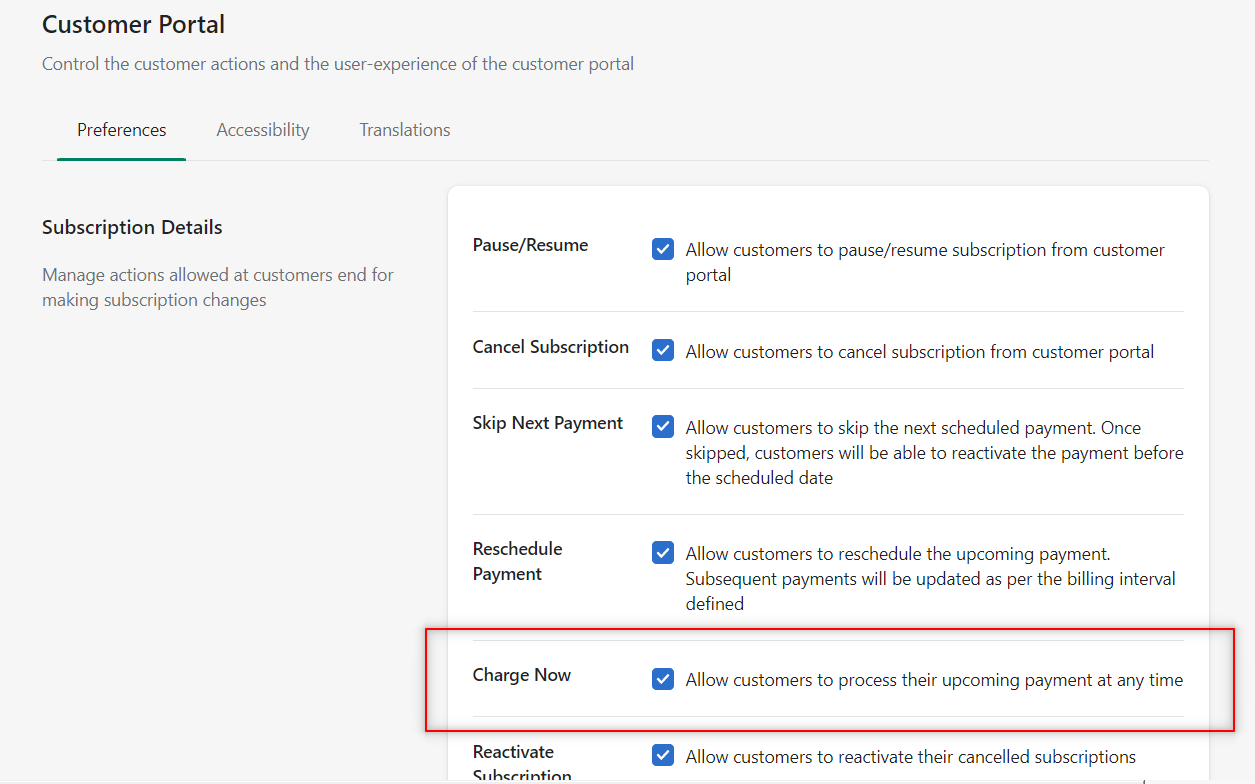 How it works at customer end?
Once the setting is enabled, customers will be able to see the button "Order Now" in the next order details section.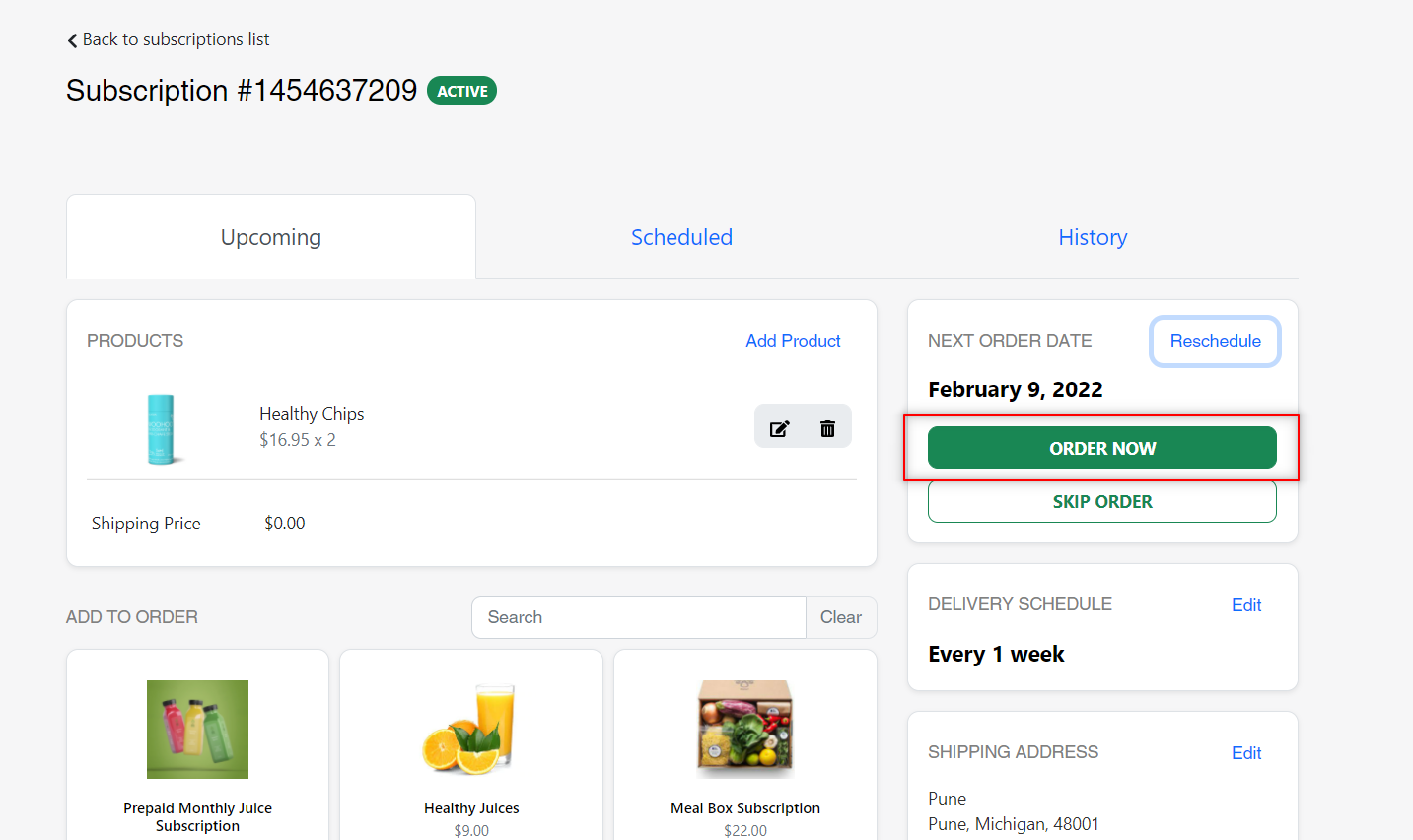 The customer will be asked to confirm the action and upon confirmation, the order will be billed immediately and will be available for fulfilment at your end.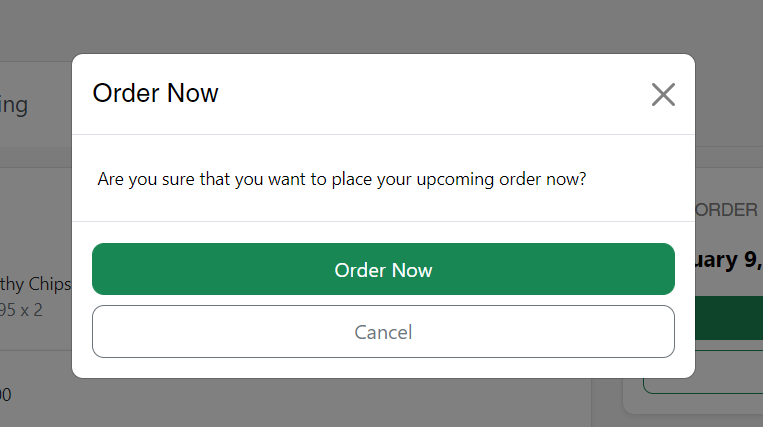 If you have any questions or suggestions, please reach out to us at contact@loopwork.co
Thank you
Loop Subscriptions Team