Troubleshooting widget issues
While we have tried to make the widget installation as seamless as possible, there are certain pre-requisites that need to be ticked off before the subscriptions are live on your store -
This article will walk you through -
---
1. Activate Shopify payments
Loop Subscriptions is built on Shopify Native Checkout, which can only be integrated with Shopify Payments, PayPal & Authorize.net as of now. And currently, the app has set up its payment compatibility with only Shopify Payments.
To set up Shopify Payments for your account, please refer to the instructions here -
Setting up Shopify Payments
---
2. Products are not mapped
The products from your store on which widget is supposed to appear, need to be mapped to the relevant selling plan created.
Steps to map products to selling plan -
Go to the Selling plans tab in the Loop app and click on Add products

Click on Select Products then select the products you want to map and click on Add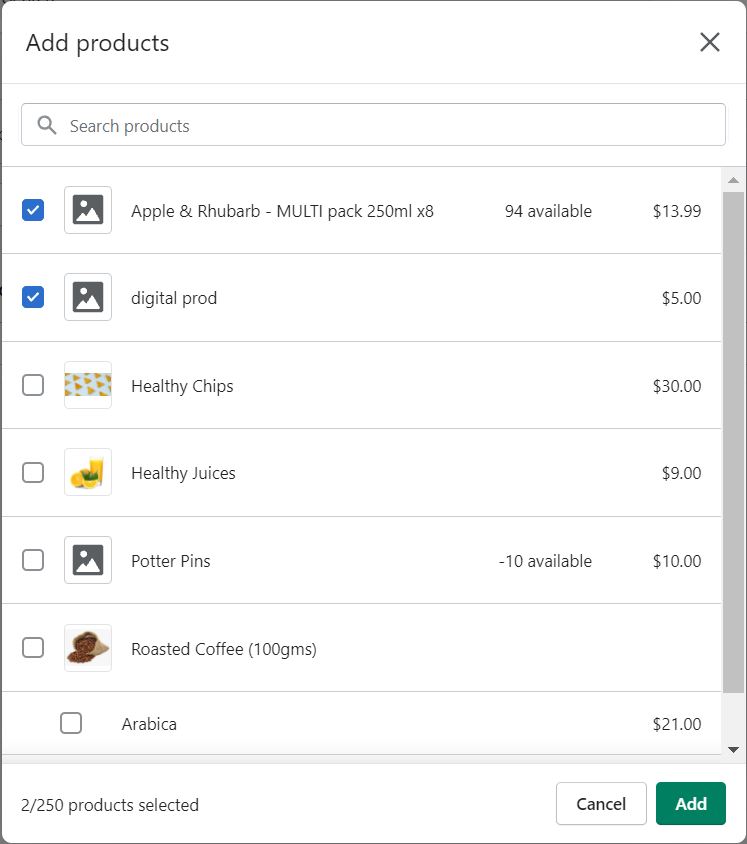 ---
3. Widget is not enabled
One of the most common reasons why those subscriptions are not live on your store yet is not enabling the subscription widget.
Click on the " Widget Installation" tab and then on " Enable", to activate subscriptions for your store

Then scroll down to select your theme and then click on "Install loop snippets" and "Add selling plan selector"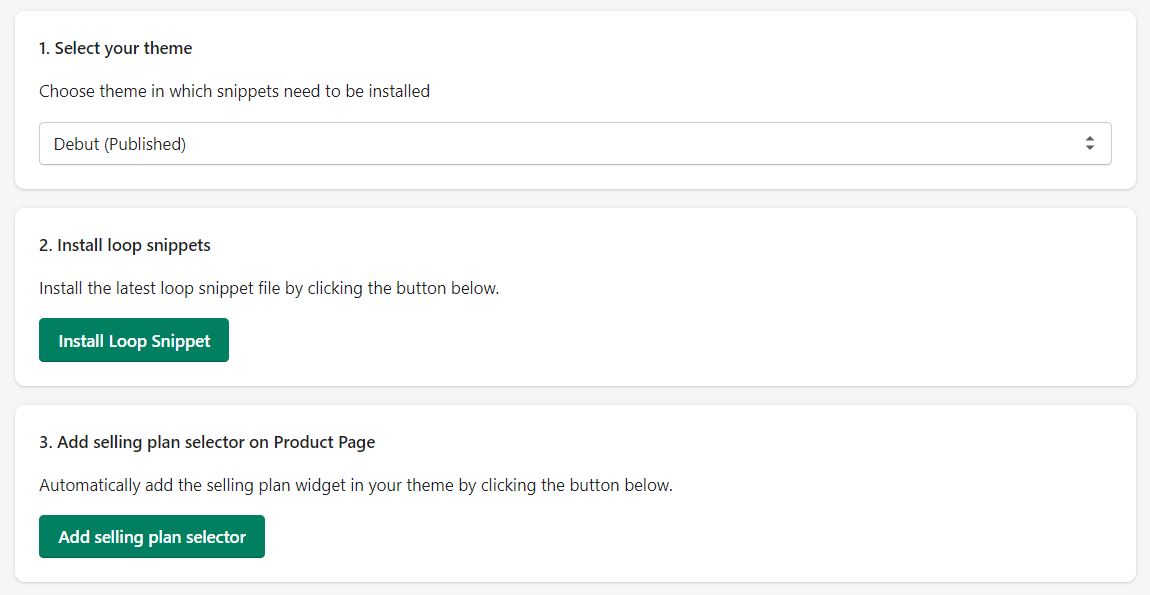 ---
Related articles
---
Need help?
No need to worry, we're always ready to jump in and help you out. Please feel free to reach out to us at support@loopwork.co or ping us on chat by clicking the support beacon on the bottom right.
Thanks!
Loop Subscriptions Team