Map products to selling plans
Once selling plans have been created we can proceed with mapping products to these selling plans. When a product is mapped to a selling plan, the product is made available to be purchased based on the options configured in the selling plan (eg, If a selling plan has 4 delivery frequencies then all the products would be available for all delivery frequencies.)
This article will walk you through -
---
---
How to map products to a selling plan?
The user can reach the map products screen in two ways -
When a selling plan is created, the user is taken directly to the map products screen




If the selling plan has already been created before, the user can use the Edit / Add products link that is shown next to the selling plans.
Click on " Select Products". Then select the products you want to map and click on "Add"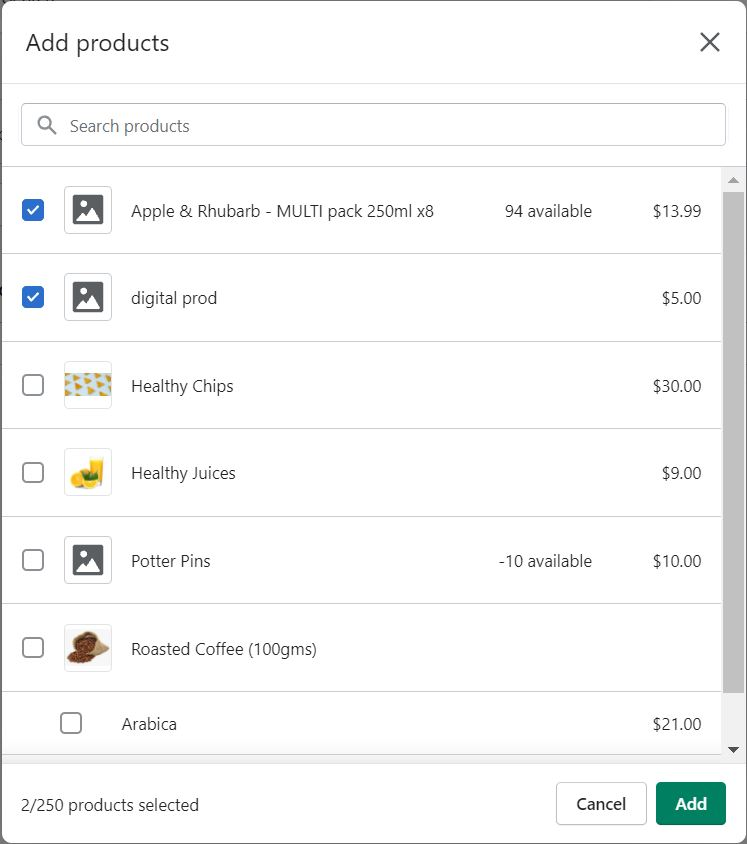 That's it :)
---
FAQs
Can we add multiple products in a single selling plan?
Yes, we can add more than one product in a single selling plan. Go to Loop > Selling plans > Create / Edit selling plan > Add / Edit products
---
Related articles
---
Need help?
No need to worry, we're always ready to jump in and help you out. Please feel free to reach out to us at support@loopwork.co or ping us on chat by clicking the support beacon on the bottom right.
Thanks!
Loop Subscriptions Team